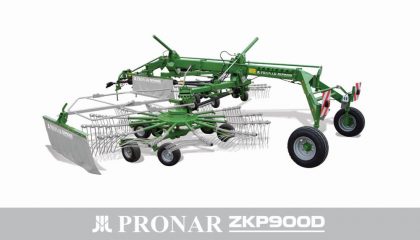 Double-rotor rake ZKP900D –
was created to meet needs of farms with large grassland areas.  Hydraulic regulation of working width varies from 7.1m to 9m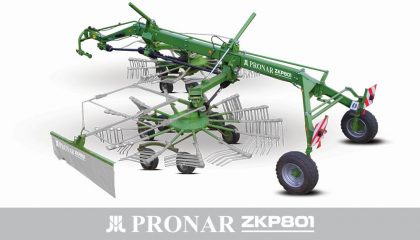 Double-rotor rake ZKP8001 –
due to almost eight-meters working width- it's a proposal of Pronar addressed to users looking for effective tool  to swath handling on larger areas.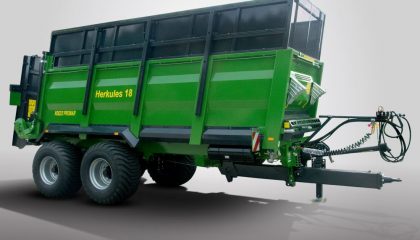 Herkules N262/2
is the latest Pronar's response to the growing demand for high capacity and efficient manure spreaders.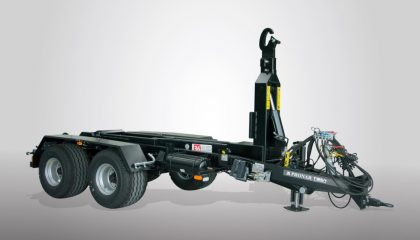 PRONAR T185/1
is a modernized version of T185 trailer used for agriculture, waste management and construction purpose. The load capacity is 15 tons and the minimum tractor power requirement is 78hp.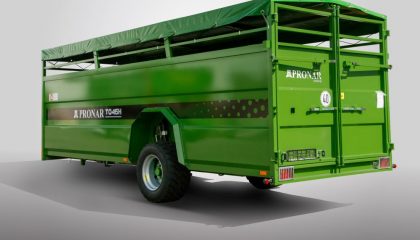 Single axle Pronar trailer T046H
is the new cattle trailer in our offer. The construction of the trailer is well prepared and allows for safe and comfortable transport of up to 8 heads of cattle (up to 700 kg) or 10 heads of cattle (up to 550 kg).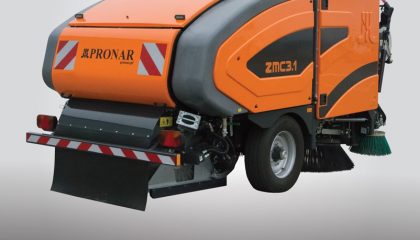 The SWEEPER PRONAR ZMC 3.1
is an elevator sweeper with mechanical derbis transport system. Sweeper is based on a system of two rotary disc brushes and a cylindrical brush sweeps the debris onto a scraper conveyor belt.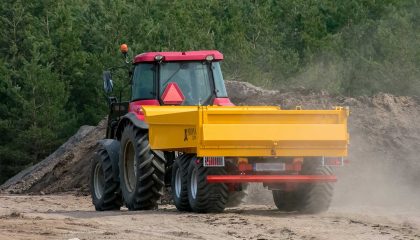 Allowable total weight: 10 850 kg Loading space: 7,8 m2 Dimensions Lenght /width/Height: 5380/2400/1560 mm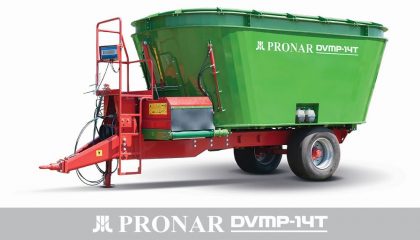 PRONAR DVMP T-12/14/16/18 mixer feeder is a series of twin-auger mixer feeders with belt discharge that effectively mix and feed in the TMR form of completely mixed dose.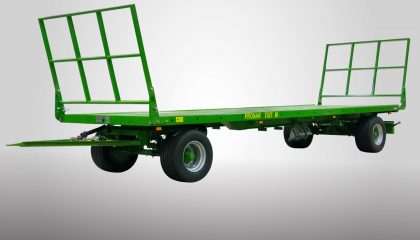 Pronar T027M is a two-axle bale transportation trailer with a load capacity of 13.2 T, GVWR 18T and 8.5m length of loading platform