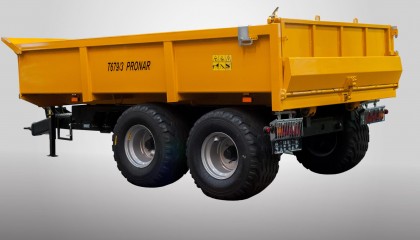 Universal trailer PRONAR T679/3 has a robust and durable construction and design ideal for the transportation of agricultural products, rubble, stones, gravel, sand, clay and aggregates, equipment and machinery for construction and agriculture.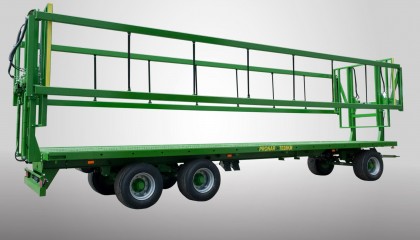 Pronar expanded its wide range of bale trailers with another model –three axle trailer T028KM. T028KM is a versatile product designed primarily for transporting bales, bales of straw or hay and also for transporting cargo on pallets.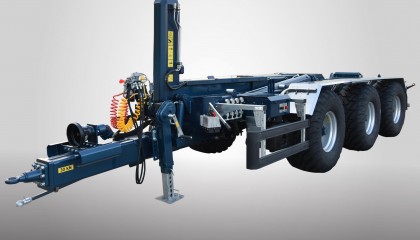 Hook lift trailer Pronar T386 is the largest and newest hook lift trailer with a technically permissible gross vehicle weight of 34t.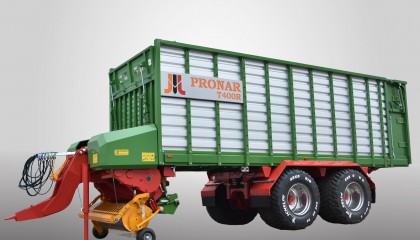 Forage wagon PRONAR T400R is a multi-purpose wagon suitable for each farm, where high performance is desired.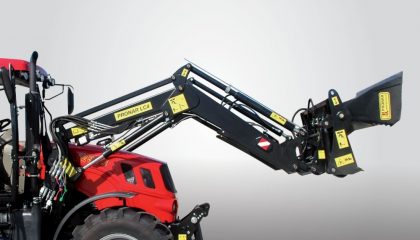 The PRONAR LC4 front loader is a device designed to aggregate with tractors with the range from 80 to 130 HP. Depending on the used equipment, it facilitates fast loading and handling from place to place and transport of various materials over short distances.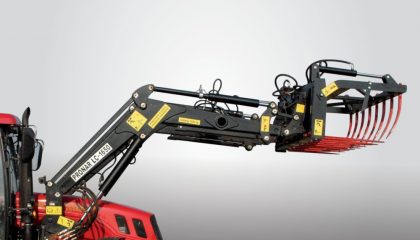 The PRONAR ŁC1650 front loader has reliable construction which allows to carry out the work of loading and unloading of various materials.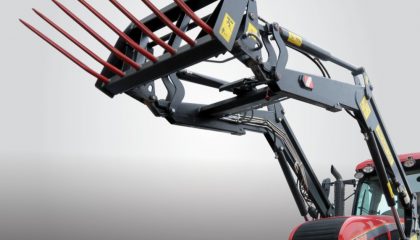 The PRONAR LC5 front loader is the biggest front loader in the company's offer. Thanks to its large lifting capacity, significantly increases the functionality of the tractor.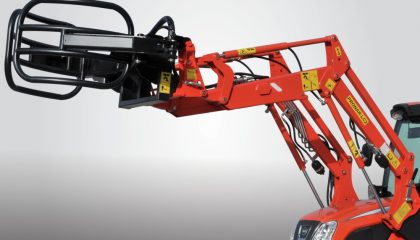 The PRONAR LC2 front loader is a device intended to work with loading and unloading of various materials. It is equipped with suspension system which reduces the impact of transported mass when driving the tractor on uneven roads. In addition it is equipped with the third circuit hydraulic system necessary to work with the active grippers such as bale grapples, manure grapples.
PRONAR T654 / 2 is a single axle trailer with three-way tipping system. It is designed for transport of any materials used in agriculture, in the municipal sector, in fruit growing and other purposes.