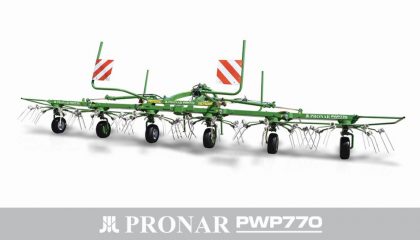 Rotary tedder PRONAR PWP770 is designed for spreading mowed, low stalk green plants and dried hay and spreading to scour the cuted plants in cultivated fields and meadows.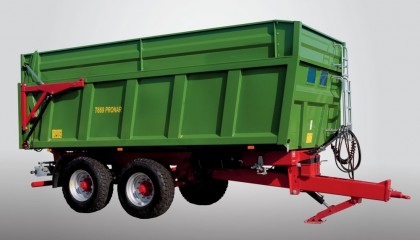 The monocoque
PRONAR trailer T669
is intended to work under hard conditions. Tight, solid construction of the loading case enables to transport even tiny grains without any additional sealing.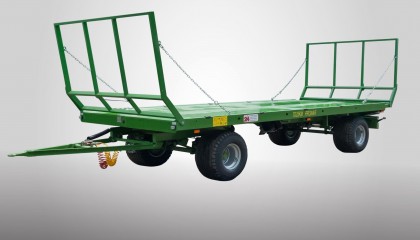 Trailer PRONAR T025KM is a universal product, intended mainly for the transport of bales or square bales of straw or hay, as well as the cargo on pallets and box-pallets.
The central axle tandem truck trailer PRONAR PC2100/1 is a universal truck trailer. The design makes this trilateral tipper ideally suited to carry many types of cargo - eg. sand, gravel, stone, coal, rubble, feed, grain, sawdust or garbage.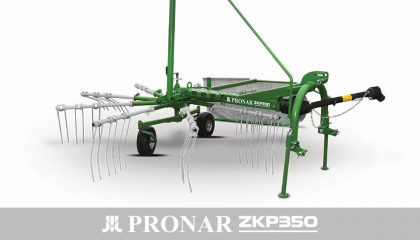 ZKP 350 is a single rotor rotary rake with working width of 3,5 m, equipped in nine working arms.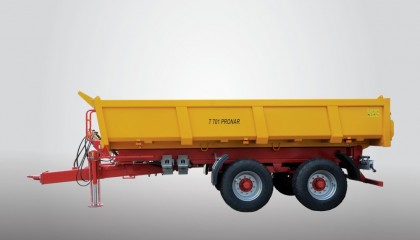 Trailer PRONAR T701 works perfectly when transport debris, stones, gravel and other construction waste materials or used in the construction and demolition.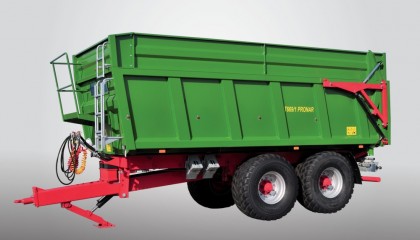 High load capacity and load volume, These features make PRONAR trailer T669/1 perfect choice to even most sophisticated customer's expectations.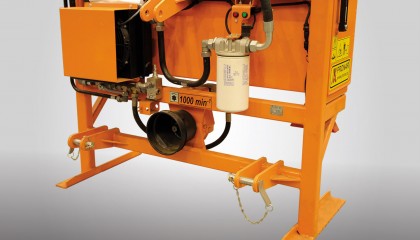 Hydraulic power feeder PRONAR ZHZ 100 is machine mounted on the rear three-point linkage of a tractor.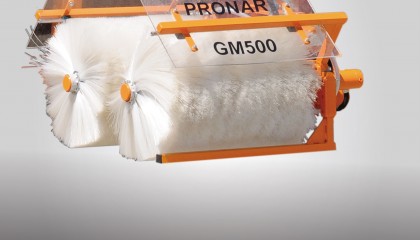 PRONAR GM500 washing headis used to aggregate with multifunctional booms (e.g WWP 500, WWP 600).