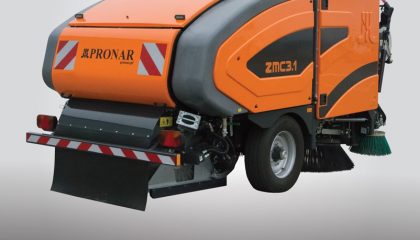 The SWEEPER PRONAR ZMC 3.1
is an elevator sweeper with mechanical derbis transport system. Sweeper is based on a system of two rotary disc brushes and a cylindrical brush sweeps the debris onto a scraper conveyor belt.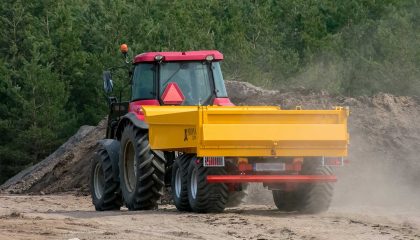 Allowable total weight: 10 850 kg Loading space: 7,8 m2 Dimensions Lenght /width/Height: 5380/2400/1560 mm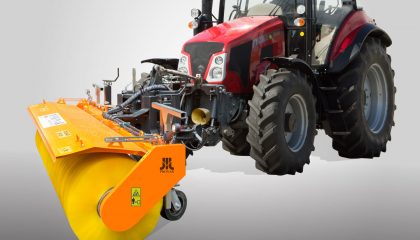 The Pronar ZM-28H sweeper - is used for cleaning the surface of roads, pavements and squares. It can be also used for technological cleaning of the substrate before laying the asphalt layer.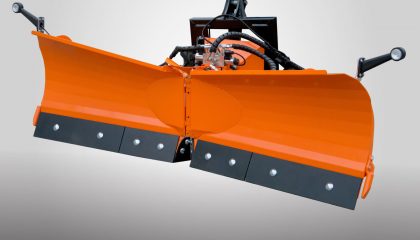 Snow plough PRONAR PUV1350/1500/1800/2000M is designed to remove snow from the surface of roads, squares, car parks and other paved road and pavement surfaces, such as: asphalt, concrete and paving stones, concrete.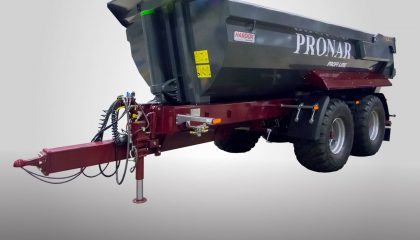 22T (GVW), a construction trailer with half-pipe type loading box and hydraulically opened rear tailgate.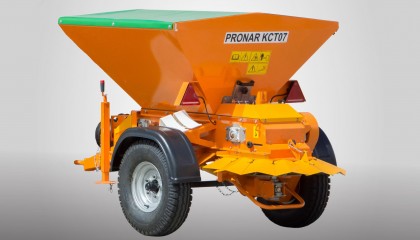 Towed sand spreader Pronar KCT07 is perfectly suited for winter maintenance of roads and sidewalks in small towns and villages.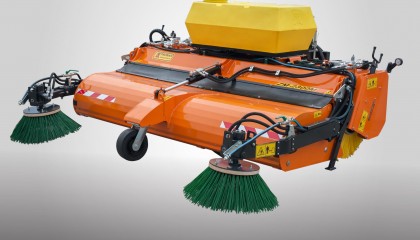 ZM-2300M sweeper is designed for removal of dirt from city streets, sidewalks, squares, parking lots, other paved areas and roads .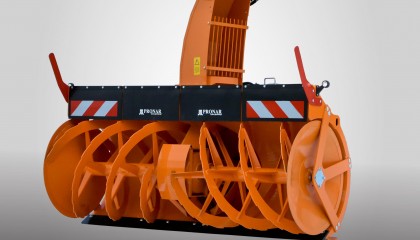 Snowblower Pronar OFW 2.6 is the ideal device for removing thick layers of snow, ice and slush, especially dense from any surface, regardless of its thickness and structure.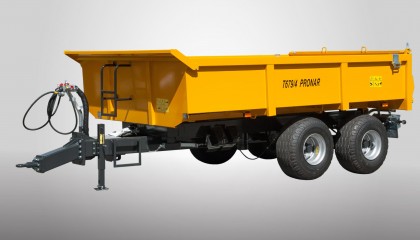 Universal trailer PRONAR T679/4 has a robust and durable construction and design ideal for the transportation of agricultural products, rubble, stones, gravel, sand, clay and aggregates, equipment and machinery for construction and agriculture.