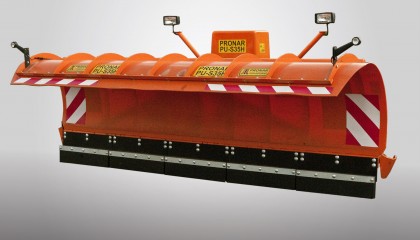 Snowplows for trucks PRONAR PU-S25H, PU-S32H, PU-S35H are designed for aggregation with trucks and municipal vehicles such as the Unimog are great for snow removal on expressways ,motorways, other roads and city streets.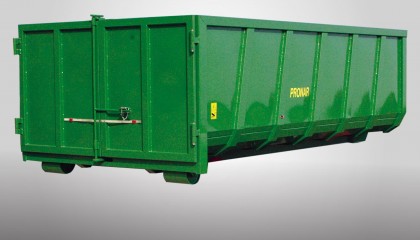 Container PRONAR KO01 offers more than 15m3 of load volume and is designed for agricultural use.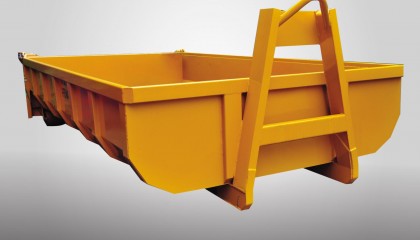 PRONAR container KO02 offers 7,4m3 of load volume and it is one of the four proposals.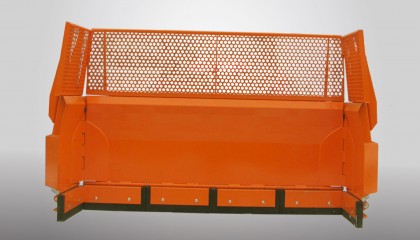 Scraper Pronar PUU-3700 is an universal and versatile tool for removing from roads plazas, parking lots and other hardened surfaces.
PRONAR container KO03 is designed to work with hook trailers.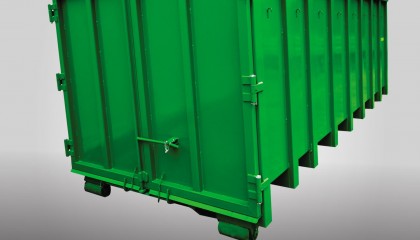 PRONAR container KO04 offers more than 26m3 of load volume and it is the largest container in Pronar offer.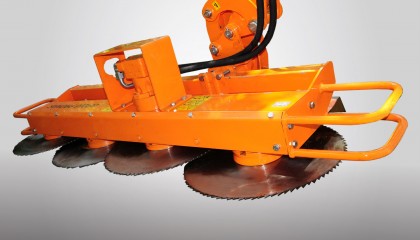 Branch cutter PRONAR GP200 is a saw head dedicated for multifunctional booms (e.g.GP200 WWP600 / WWP500 / WWP500U) and may be used for pruning trees along the road, pruning trees in the orchards and gardens, as well as cutting bushes and hedges.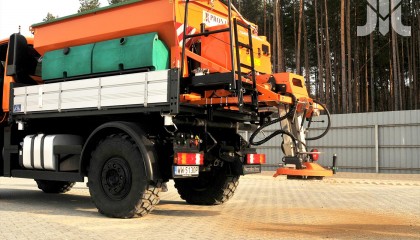 Spreader PRONAR SPT40 is used for surface spreading of aggregating materials (sand, aggregate) and chemicals (sodium chloride, calcium chloride, magnesium chloride, brine) in winter road maintenance operations.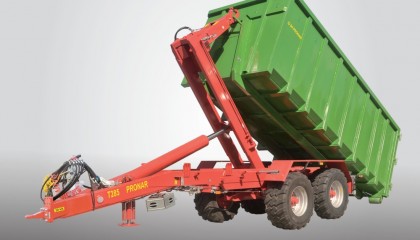 Universal PRONAR T285 trailer, which can work for the whole year in agriculture, construction and waste management!