PRONAR T654 / 2 is a single axle trailer with three-way tipping system. It is designed for transport of any materials used in agriculture, in the municipal sector, in fruit growing and other purposes.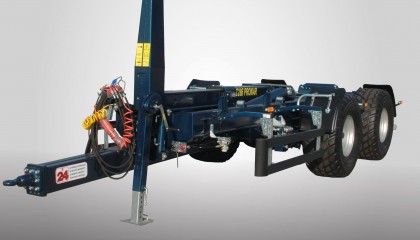 Hook lift trailer Pronar T286 is a versatile product that can be applied to various works in agricultural, construction, municipal, forestry or horticulture.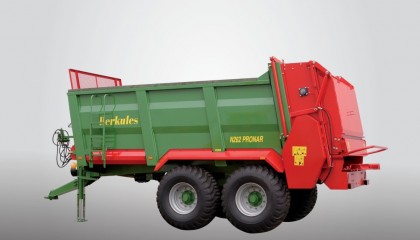 PRONAR manure spreader N262 with 12 tons of load capacity is perfectly suited for medium and big farms.
PRONAR trailer RC2100 is a perfect solution choice for those who appreciate functionality and reliability.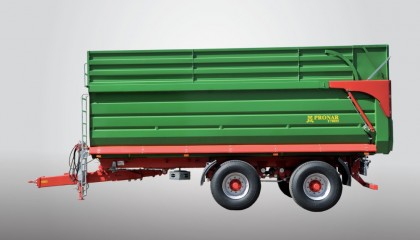 PRONAR trailer T700M is a modernized version of the largest tandem trailer offered by Pronar. In this issue through the use of a new type of suspension and axles equipped with brakes for high load capacity, it permissible laden mass increased by 2 tons, up to 23 tons.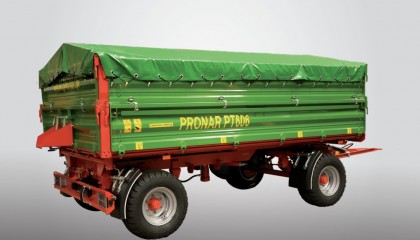 PRONAR PT606 Trailer was constructed to meet the customer's high demands. It is multipurpose and durable.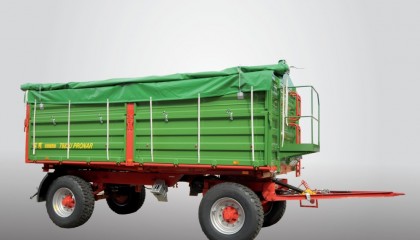 Trailer T680U is designed to transport bulk cargo with small granulation, such as. rapeseed, soybean.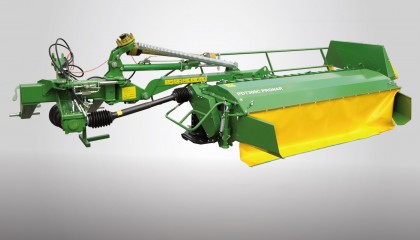 PRONAR PDT300C rear mounted disc mower. Central suspension which was used in the mower ensures an excellent operation on uneven and steep surface, clean and aesthetic cut and also optimum cutting height.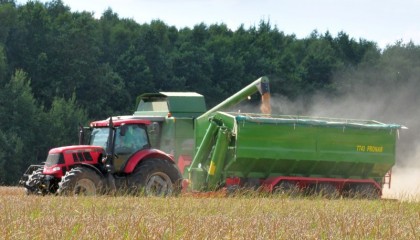 Chaser bin PRONAR T743 is a versatile machine, used to transport grain and corn, receiving cargo from harvesters, and handling it for trucks and for loading seed drills.