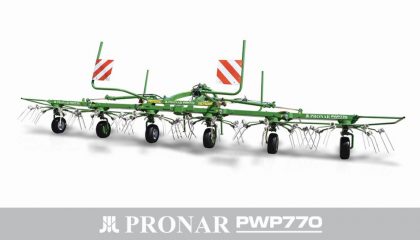 Rotary tedder PRONAR PWP770 is designed for spreading mowed, low stalk green plants and dried hay and spreading to scour the cuted plants in cultivated fields and meadows.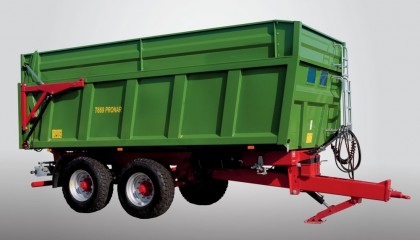 The monocoque
PRONAR trailer T669
is intended to work under hard conditions. Tight, solid construction of the loading case enables to transport even tiny grains without any additional sealing.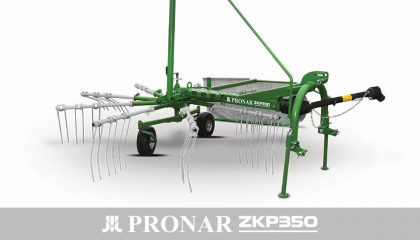 ZKP 350 is a single rotor rotary rake with working width of 3,5 m, equipped in nine working arms.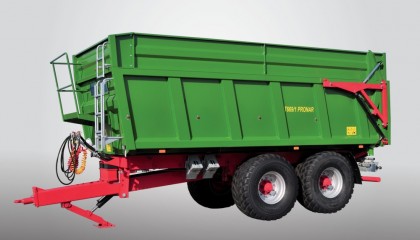 High load capacity and load volume, These features make PRONAR trailer T669/1 perfect choice to even most sophisticated customer's expectations.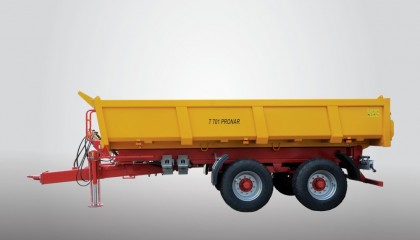 Trailer PRONAR T701 works perfectly when transport debris, stones, gravel and other construction waste materials or used in the construction and demolition.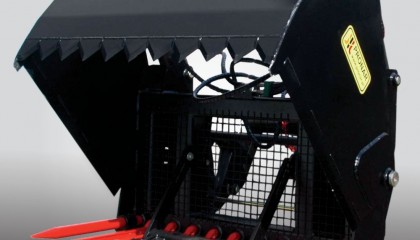 Skillful preparation of silage is only half the success - it is also important to collect and transport material. For this procedure, were created PRONAR WK1.5 silage cutter.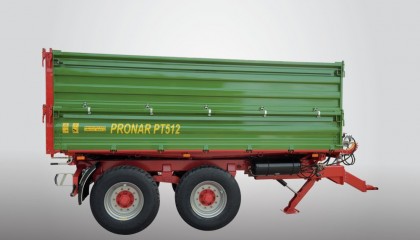 RONAR trailer PT 512 - this excellent equipment for irregular surface areas is well appreciate in agriculture as well as in other industries.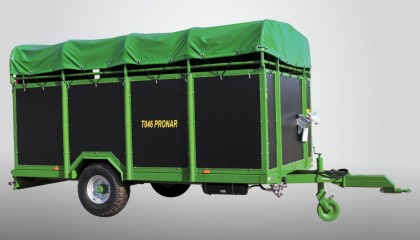 Single axle trailer Pronar T046 is the smallest one for the animal transport on offer.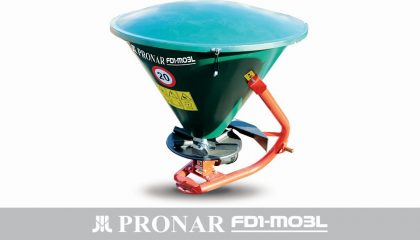 A well-designed, functional spreader FD1-M03, M05-FD1 for surface spread of loose granulated fertilizers and allows you to fully exploit the potential of yielding plants.