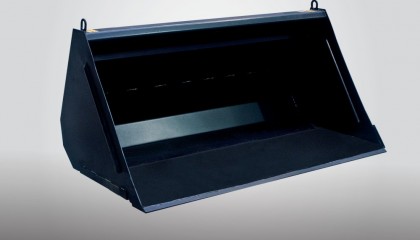 PRONAR volume bucket CV24E, CV24, CV24S is a heavy and tight bucket with a blade and corner elements made of abrasion-resistant steel.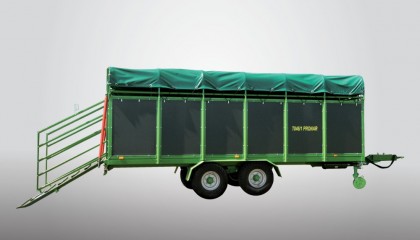 PRONAR T046/1 is a medium-sized trailer for an animal transport, that can comfortably accommodate and transport about 10 pieces of cattle.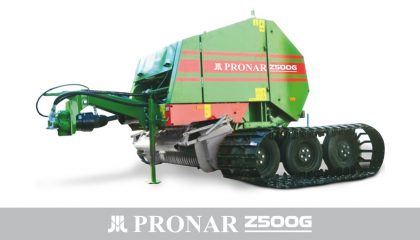 The Round Baler PRONAR Z500G is a modern and efficient round baler. It is a fix chamber chain baler which ensures a high bale density by giving perfectly cylindrical shape of compressed bales.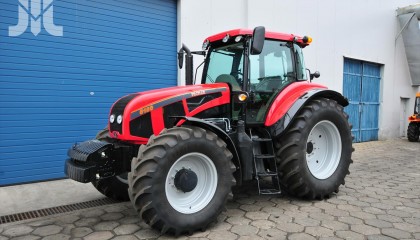 Tractor Pronar 6180 is designed for customers with high hardware requirements, it is excellent both in the field and in transport hard works.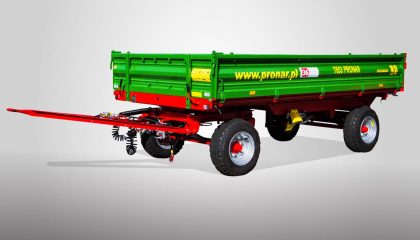 Pronar T653 is a double axles farm trailer with 4000kg load capacity and three sides tipping.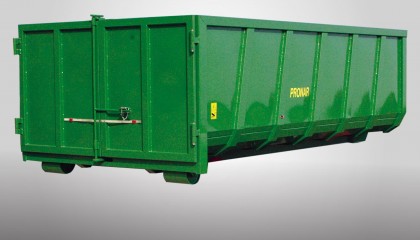 Container PRONAR KO01 offers more than 15m3 of load volume and is designed for agricultural use.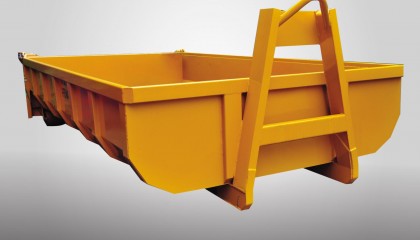 PRONAR container KO02 offers 7,4m3 of load volume and it is one of the four proposals.
PRONAR container KO03 is designed to work with hook trailers.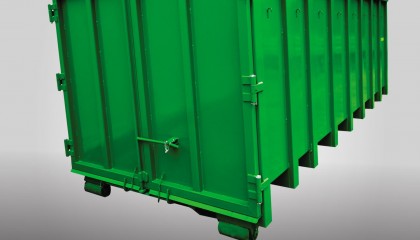 PRONAR container KO04 offers more than 26m3 of load volume and it is the largest container in Pronar offer.