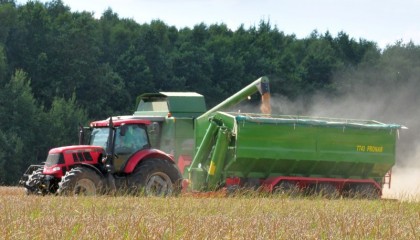 Chaser bin PRONAR T743 is a versatile machine, used to transport grain and corn, receiving cargo from harvesters, and handling it for trucks and for loading seed drills.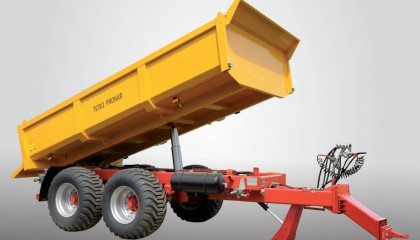 Trailer PRONAR T679/2 works perfectly when transport debris, stones, gravel and other construction waste materials or used in the construction and demolition.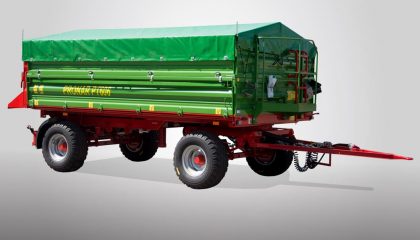 PRONAR PT606 Trailer was constructed to meet the customer's high demands. It is multipurpose and durable.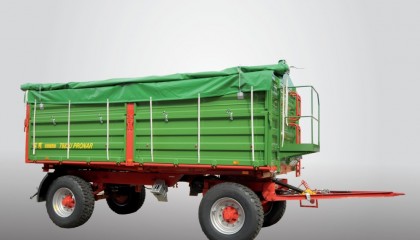 Trailer T680U is designed to transport bulk cargo with small granulation, such as. rapeseed, soybean.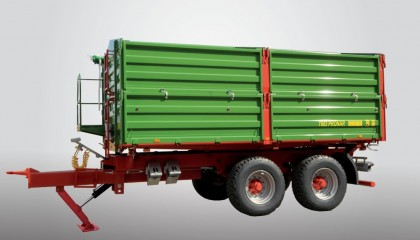 Trailer PRONAR T683 is an excellent solution, perfectly suited for uneven and unstable terrain.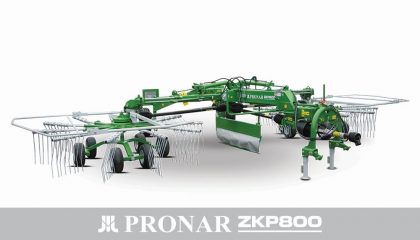 Pronar ZKP 800 is a double rotor rotary rakes with hydraulic regulation of working width from 7 m 8 m and manual lock of required width. Swath width can be set from 0.9 to 1,9 m.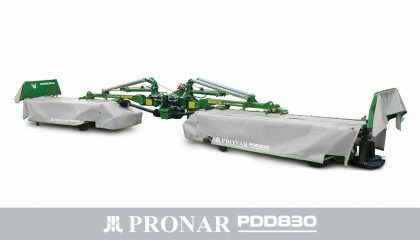 PRONAR PDD830 is a double-sided disc mower which us an excellent choice for farmers with larger areas of grassland. It is also an alternative to expensive self-propelled mowers.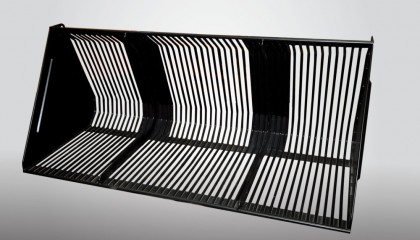 PRONAR bucket COK20 is designed to retrieve from the storage, transport over short distances, loading on means of transport, handling from place to place root tubers.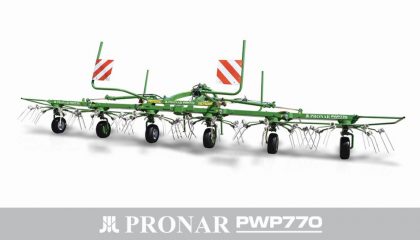 Rotary tedder PRONAR PWP770 is designed for spreading mowed, low stalk green plants and dried hay and spreading to scour the cuted plants in cultivated fields and meadows.