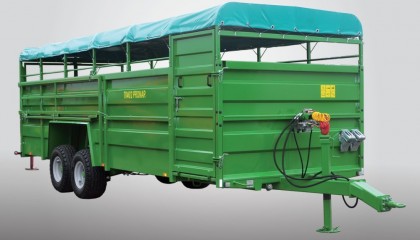 PRONAR T046/2 is equipped with a hydraulic system of drop-down-system of the body, which allows to lower the rear edge of the floor.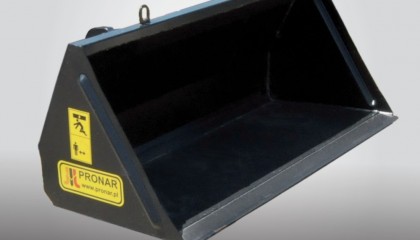 PRONAR buckets for bulk materials are used to work with loading and unloading in agriculture, forestry and municipal economy.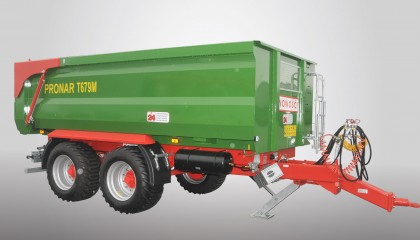 Pronar trailer T679M is the monocoque trailer in Pronar's offer. Monocoque PRONAR trailer T679M is an universal product that is a result of the upgrading the of the Pronar T679 trailer.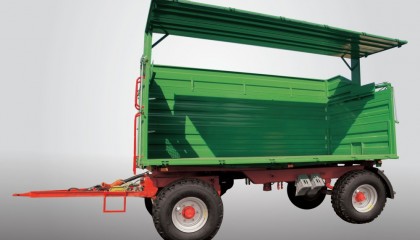 PRONAR T680H with total mass of 18t is agricultural trailer designed for transportation of crops and bulk agro products as well as europallets. Tilt - closed sidewall opening system allows convenient loading and unloading.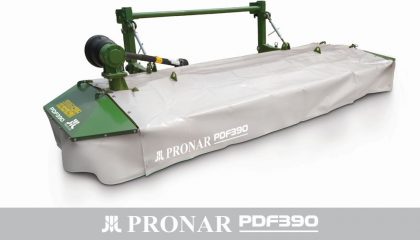 Pronar PDF390 front mounted disc mower is modern, buit on new materials and technologies. Modern design, compact, solid and light construction distinguish it from other products.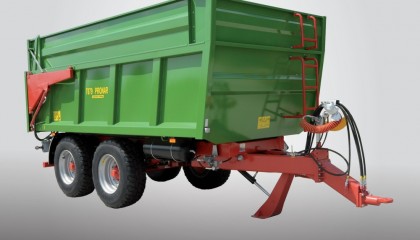 The monoqoque PRONAR trailer T679 is relatively widely used . It can be apply for granular materials transport: grains, corn, green forage and root crops.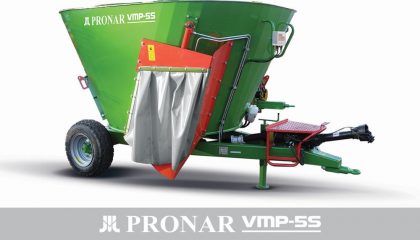 Mixer feeder PRONAR VMP-5S with a capacity of 5 m3 – is an ideal solution for cattle farms with a herd of 20-40 cows.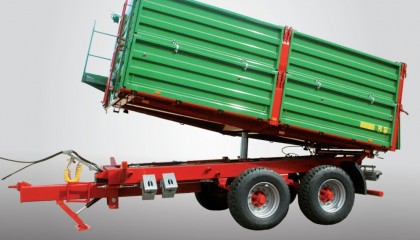 Used on the trailer PRONAR T683U replaceable micro-rubber seals, fixed on the upper, side and the back frame, makes it ideal for the transport of the bulk products of small grain size, such as for example rape.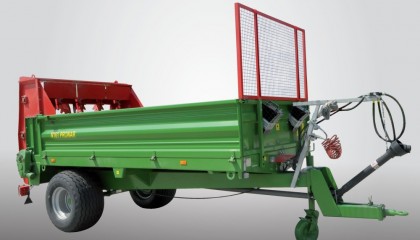 Excellent choice for small farms. One axle PRONAR manure spreader N161 with 6 tons of loading capacity is the smallest in our offer.