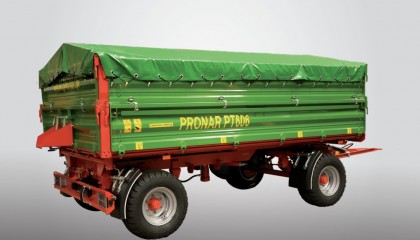 PRONAR PT606 Trailer was constructed to meet the customer's high demands. It is multipurpose and durable.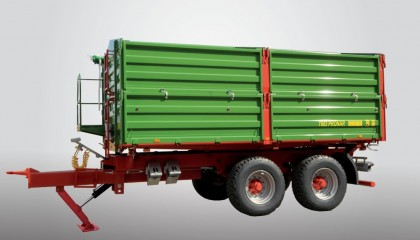 Trailer PRONAR T683 is an excellent solution, perfectly suited for uneven and unstable terrain.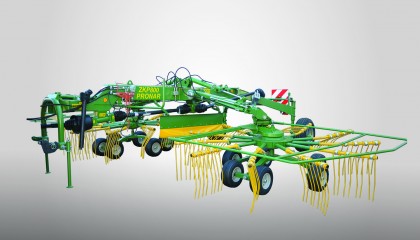 Pronar ZKP 800 is a double rotor rotary rakes with hydraulic regulation of working width from 7 m 8 m and manual lock of required width. Swath width can be set from 0.9 to 1,9 m.
PRONAR PDD830 is a double-sided disc mower which us an excellent choice for farmers with larger areas of grassland. It is also an alternative to expensive self-propelled mowers.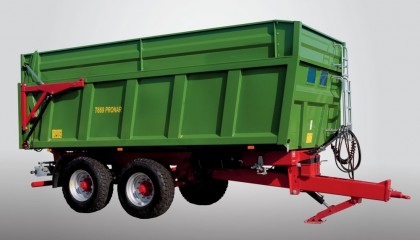 The monocoque
PRONAR trailer T669
is intended to work under hard conditions. Tight, solid construction of the loading case enables to transport even tiny grains without any additional sealing.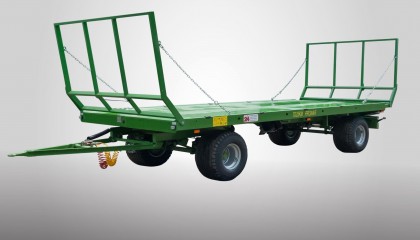 Trailer PRONAR T025KM is a universal product, intended mainly for the transport of bales or square bales of straw or hay, as well as the cargo on pallets and box-pallets.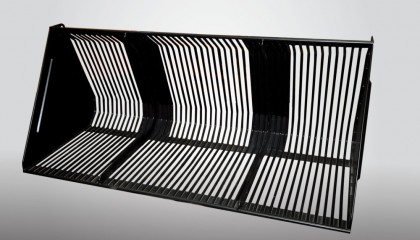 PRONAR bucket COK20 is designed to retrieve from the storage, transport over short distances, loading on means of transport, handling from place to place root tubers.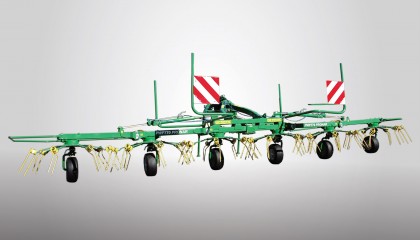 Rotary tedder PRONAR PWP770 is designed for spreading mowed, low stalk green plants and dried hay and spreading to scour the cuted plants in cultivated fields and meadows.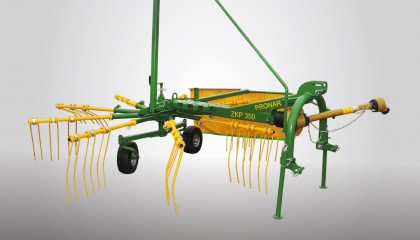 ZKP 350 is a single rotor rotary rake with working width of 3,5 m, equipped in nine working arms.