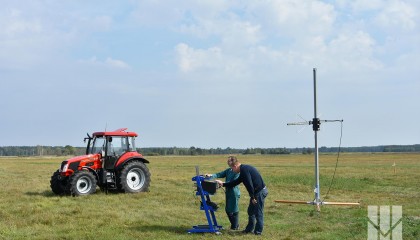 Electromagnetic compatibility tests are performed at the station, which form a part of the assessment of conformity with the European Union EMC directive for products marketed in all the European Union countries.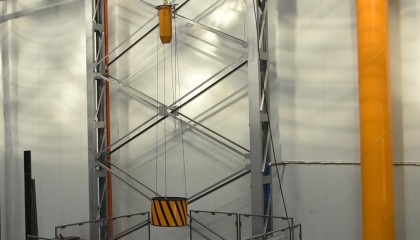 The station allows to conduct dynamic tests of protective structures (FOPS). The tests of this type can apply to, for instance: forestry tractors, construction machinery, forklifts.
The brake test stand makes it possible to optimize and verify the braking system for correct operation and shortened response times in order to reduce risks during machine operation.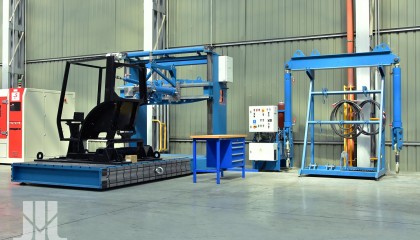 The test stand makes it possible to perform static strength tests of protection structures such as hitches, drawbars and hitch pins without the necessity of hitching to the towed vehicle.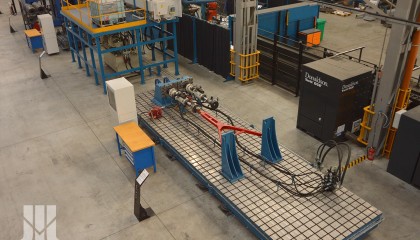 The tests conducted in this station will allow for a practical verification of parts crucial for the design for their fatigue strength. A result will be the optimization of products regarding the type and amount of material and the design shapes.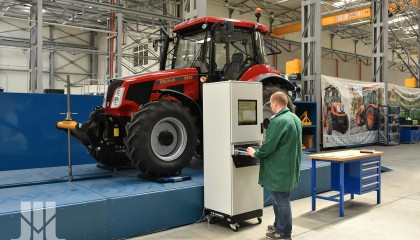 The test station allows to examine the lifting capacity of three-point hitch and external hydraulics power. The station will allow for an analysis of failure or complaints of vehicles equipped with three-point hitch and external hydraulics.