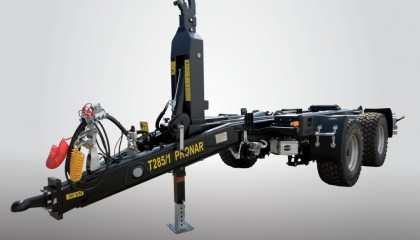 Universal PRONAR trailer T285/1, which can be used throughout whole year in agriculture, construction and waste management.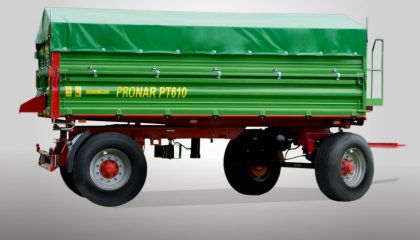 PT610 pallet trailer is a trailer which can fit euro pallets. Tipping system is used to easily transport the boxes from the plantation to the storage, transfer site and transport bales of 1.2m width.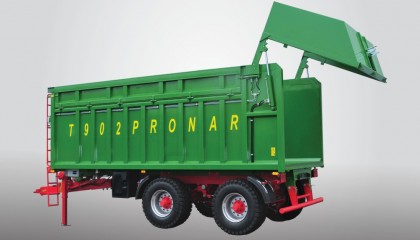 PRONAR trailer T902 which allows for unloading goods through moving the front wall of the load box.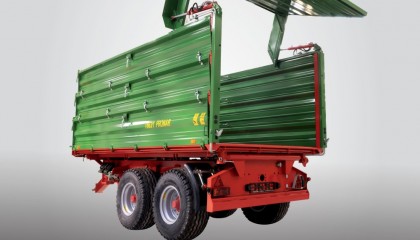 Trailer PRONAR T663 / 1has a three way tipping system and at the loading case has low suspension.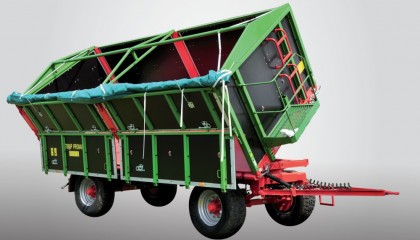 PRONAR T680P with total mass of 18t is agricultural trailer designed for transportation of crops and bulk agro products as well as europallets.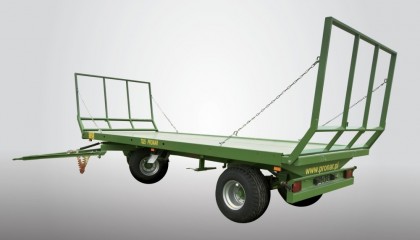 PRONAR T025M bale transportation trailer - reliable, failure-free and universal. Perform excellently when transporting cargo volume requiring large, streight surfaces, mainly to transporting straw or hay/silage bales, pallets and euro-pallets.
Trailer PRONAR T683H is a version of the trailer T683 with hydraulic side wall without a central pillar, with gives a free access to the cargo area.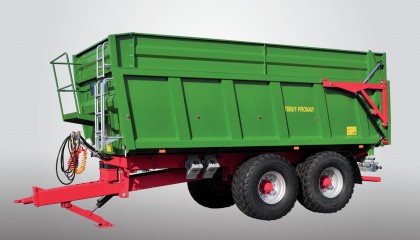 PRONAR trailer T669/1 is a medium-sized monocoque trailer with a of 14 tons capacity.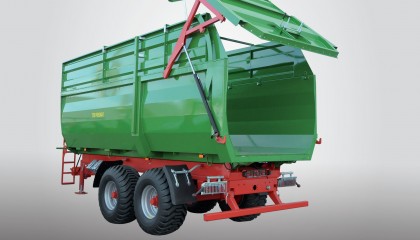 PRONAR trailer T700 is an excellent monocoque tandem trailer. Because of the large capacity, it is designed to work in harsh conditions.