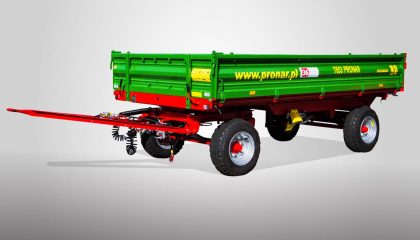 Pronar T653 is a double axles farm trailer with 4000kg load capacity and three sides tipping.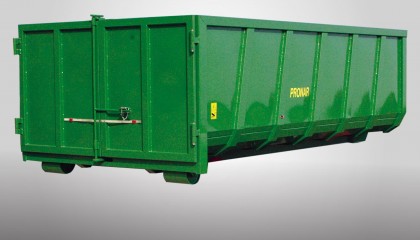 Container PRONAR KO01 offers more than 15m3 of load volume and is designed for agricultural use.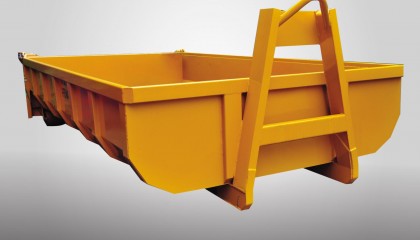 PRONAR container KO02 offers 7,4m3 of load volume and it is one of the four proposals.
PRONAR container KO03 is designed to work with hook trailers.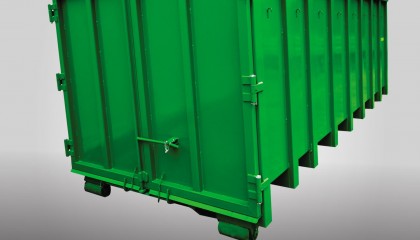 PRONAR container KO04 offers more than 26m3 of load volume and it is the largest container in Pronar offer.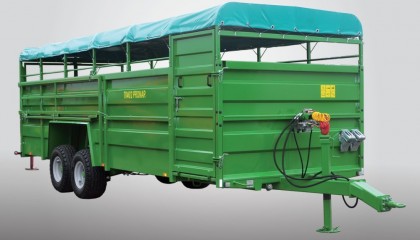 PRONAR T046/2 is equipped with a hydraulic system of drop-down-system of the body, which allows to lower the rear edge of the floor.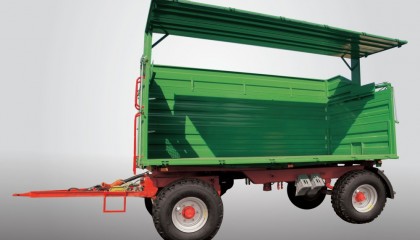 PRONAR T680H with total mass of 18t is agricultural trailer designed for transportation of crops and bulk agro products as well as europallets. Tilt - closed sidewall opening system allows convenient loading and unloading.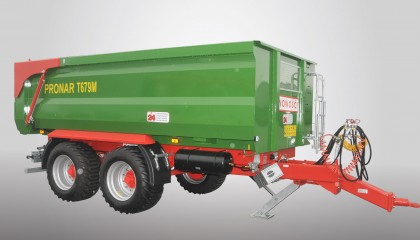 Pronar trailer T679M is the monocoque trailer in Pronar's offer. Monocoque PRONAR trailer T679M is an universal product that is a result of the upgrading the of the Pronar T679 trailer.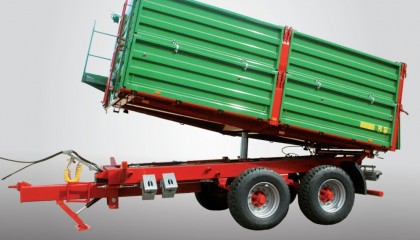 Used on the trailer PRONAR T683U replaceable micro-rubber seals, fixed on the upper, side and the back frame, makes it ideal for the transport of the bulk products of small grain size, such as for example rape.