The needs of our customers and market led Pronar to a modernisation of our flail mowers.
The following changes have been introduced in BK-series (front-end) and BBK-series (rear-side) mulchers:
ability to work with older and smaller models of tractors – adapting to 540 rpm PTO speed (optional for BK110M, BK140M, BK160M)
aggregation on 3pt linkage cat. I and II (optional for BK160M)
possibility to change the knives from standard hammers for optional: "Y"-shape or "YI"-shape with a central straight blade (all models of lawnmowers).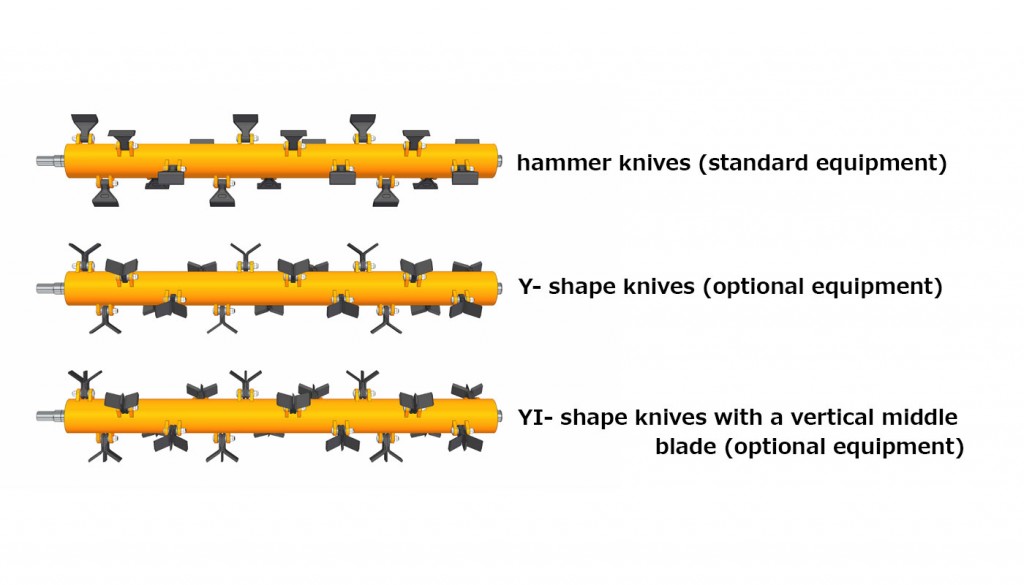 BBK series – side cover of belt with a visor for easier drive belt inspection
Allmodels feature a redesignedcutting unitwith reinforcedcutting shaft andpulleys mounted onconicalbushings; a liftedrubberprotective apron which ensures better spreading of material. Additionally metal covers have been replaced with protective chains , making the moweris characterized bybetterspreading ofparticulate materialandmetalcoverswere replacedwith protectivechains.