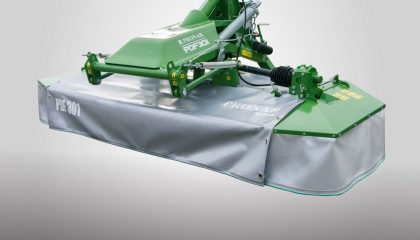 Disc mower PRONAR PDF301- front mounted disc mower on the front three-point linkage, working width 3 m, copying range 700mm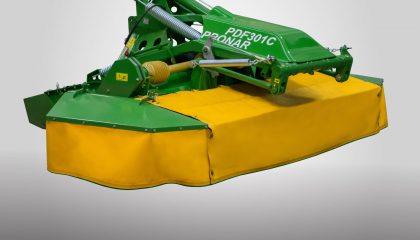 Disc mower PRONAR PDF301C- disc mower with conditioner, front mounted on the front three-point linkage, working width 3 m, copying range 700mm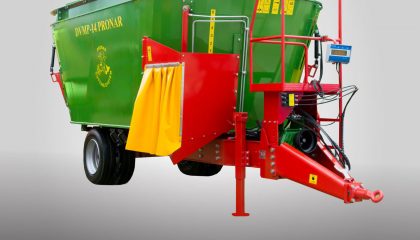 Mixer feeder PRONAR DVMP - 12/14/16/18 is a series of twin-auger mixer feeders that effectively mix and feed in the form of completely mixed dose.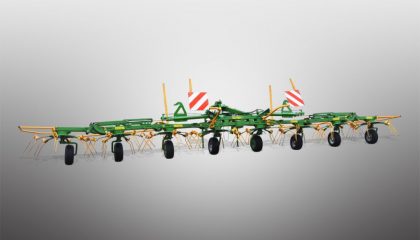 Rotary tedder PRONAR PWP900
is designed for spreading mowed, low stalk green plants and dried hay and spreading to scour the cuted plants in cultivated fields and meadows.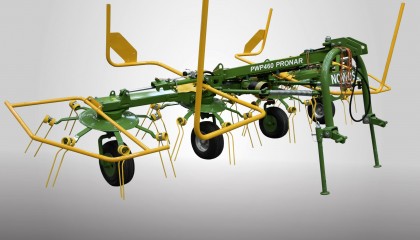 Rotary tedder Pronar PWP 460 is used for spreading freshly mown grass or scour lightly dried hay, in order to speed up the drying process.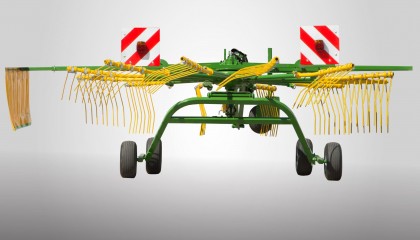 Rotary rake Pronar ZKP460T is a small and well made rake, which will be great for every farm.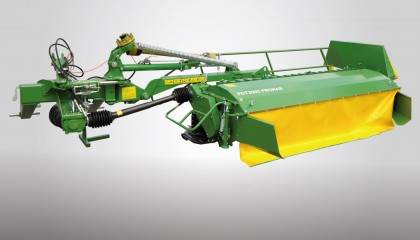 PRONAR PDT300C rear mounted disc mower. Central suspension which was used in the mower ensures an excellent operation on uneven and steep surface, clean and aesthetic cut and also optimum cutting height.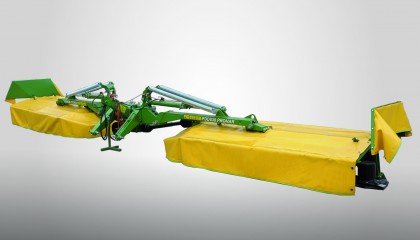 PRONAR PDD830 is a double-sided disc mower which us an excellent choice for farmers with larger areas of grassland. It is also an alternative to expensive self-propelled mowers.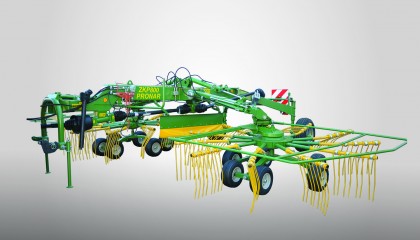 Pronar ZKP 800 is a double rotor rotary rakes with hydraulic regulation of working width from 7 m 8 m and manual lock of required width. Swath width can be set from 0.9 to 1,9 m.