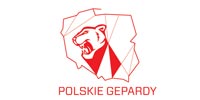 Each year, "Wprost" announces the ranking of 200 largest companies with Polish capital. Among them, the best 50 companies are classified on the basis of its financial results.
This year PRONAR was ranked at 15th place among the fastest growing companies.
Essentials parameters: overall revenue (both in nominal and percentage terms); company's growth rate: Return on Equity (ROE), Return on investment (ROI); investment expenditure,
Pronar is one of the fastest growing Polish companies according to the "Business Cheetahs" ranking by the weekly WPROST .