Best Investor 2015 – the latest title which we were awarded.
Friday 18th November held the official presentation of awards to companies which recorded the best results in 2015 among Top Golden Hundred Enterprises of Podlasie province.
Pronar received the main prize in the category – Investor of the Year 2015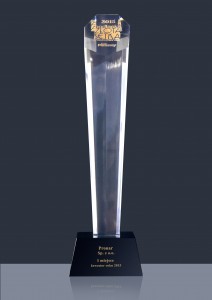 Our company has carried out significant investments over the last three years, including construction of the Centre for Research and Development, development of production infrastructure and construction of helicopter and aircraft landing strip.
You are welcome to visit the photo gallery from the award ceremony Golden Hundred of Podlasie Enterprises 2016