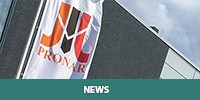 Pronar's Danish business partner organized Open Days on June 10th and 11th . It was the first event of this type in this company for 15 years. Guests included farmers and representatives of service companies. The event was held in accordance with the current epidemiological requirements. The machines were presented in two company's branches in Maribo and Faxe.
Johs. Mertz is one of the biggest  tractor and combine  distributor of the Danish island of Zenland. Its owners were interested in the offer of Pronar trailers. The large number of models and types allows the Danish dealer to provide visitors with a wide choice, thus strengthening the PRONAR brand.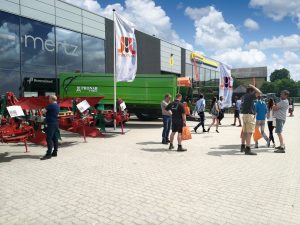 Since the beginning of Narew company's cooperation with Johs. Martz., Danish buyers were most interested in a monocoque T700XL trailer. It's big capacity, the sprung drawbar and the tandem suspension with parabolic springs allow comfortable operation for the operator. Danish T700XL  trailer users mostly use trailers to transport grass, grain and wood chips.
With the cancellation of most industry events due to the pandemic, the Open Days proved to be a great opportunity to meet people interested in modern technology. During the two-day event, insights into the operation of the machines were shared and Danish entrepreneurs and farms were talked about their problems in this area, which provided an opportunity to learn more about the direction of their development. This allows machinery manufacturers, including Pronar, to analyze the future needs of this market.