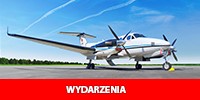 Pronar is gradually developing its air fleet. The company's latest acquisition is the Beechcraft King Air 350i turboprop business plane, which in mid-August this year appeared at the airport in the company's headquarters in Narew (Podlasie Voivodeship).  It happened just a few months after joining to the fleet another model of this American manufacturer (1900D), and in the meantime the  flying school run by Pronar has been enriched with another training gliders.
Beechcraft King Air 350i is a machine powered by two engines with power over 1000 horsepower, dedicated to passenger business flights. The King Air model family itself is considered the longest produced aircraft of its type in the world in civilian use, although there are also numerous versions on the equipment of at least a few dozen armies in the world. The wingspan of the model owned by Pronar is 17.65m, and the maximum take-off weight exceeds 6.8t. The machine reaches- depending on load- a range of up to 3 300km, and the maximum cruising speed exceeds 570km/h. The aircraft is capable of operating at altitudes as high as 10,000 meters.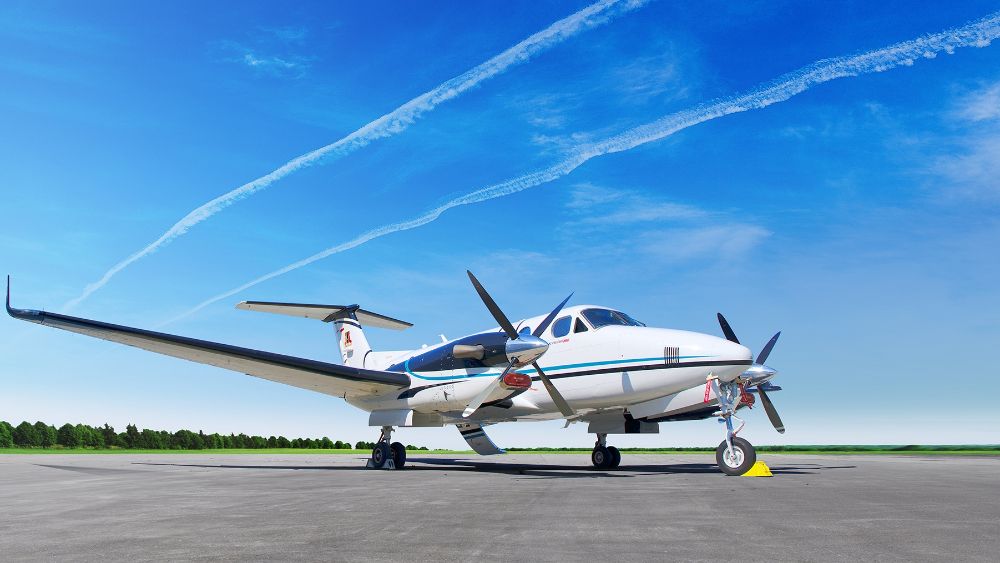 This is already the fourth Beechcraft working for Pronar, which for communication purposes uses also King Air C90, King Air C259 and purchased at the end of last year 1900D, which is so far the largest aircraft in the fleet of the company from Narew. In this fleet we can also find the Austrian Diamond DA42 and a jet legend of the domestic aviation industry- TS-11 Iskra. Pronar also owns two helicopters- American Schweizer 333 and Mi-2.
Investing in another machine is a natural consequence of the intensive development of the company, which, being the largest manufacturer of agricultural, municipal and recycling machinery in Poland, conducts extensive business on all inhabited continents. The list of countries to which the company exports its products is constantly growing and currently includes more than 80 countries. The company's own air fleet shortens the time of business delegations, ensures quick arrival of service teams, as well as comfortable travel for guests invited by the company. At least a few times increase in their number is associated with the huge popularity of Pronar Exhibition Center in Siemiatycze, opened in May, where on square with an area of over 10 hectares and in two halls there is an unprecedented on a European scale factory exhibition containing a complete exposition of machinery and components offered by the company.
Pronar Aviation Training Center, operating within the structures of the company, is also developing intensively, with its own fleet used for training and tourist purposes (sightseeing flights over Podlasie). This rapidly developing flying school has also increased its inventory- before this year's season two Polish SZD-50-1 Junior single-seat gliders, highly valued by people just starting their adventure with piloting, have been purchased. Apart from these three gliders the training fleet consists of two-seat SZD-54-2 Perkoz and PW-6 gliders and WT-9 Dynamic ultra-light plane.
Investment in new machines is a part of a broader strategy of Pronar, which in the middle of the last decade launched its own airport with a unique, almost 1.5km long runway with a hard plastic surface. The company's aviation infrastructure includes hangars, a heliport, a weather station, an aviation radio station with its own frequency, monitoring, and a lighting system for night flights. The airport built by the company is also used by local authorities, emergency services, and border guards.