Autostrada 2017 has finished. . In spite of the unfavorable first day, several dozen people visited the fair through the following three days. This year several hundred companies from Poland and abroad exhibited their products during the show. Powerful construction machines, state-of-the-art road technologies and great industry authorities – in short summarize the 23rd edition of the "Kielce road festival".
At Pronar's stand the visitors could see the full range of municipal machines for summer and winter maintenance of roads, and modern recycling facilities.
On the evening of the first day of the fair, medals, distinctions for the best products, stands and jubilee awards for the exhibitors of the AUSTORADA POLSKA Fair were awarded. This year Pronar has been honored again –for the arrangement of our fair booth and the brand promotion.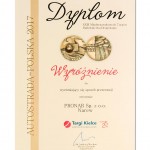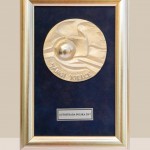 You are welcome to visit our photogallery
Zapisz
Zapisz
Zapisz