Wheels
Year 1997
Creation of Wheels Department. First line for profiling wheels was commissioned.
Year 1999
Wheels Department production capacity reached 3,000 wheels per month in 5 types. Introductionof complete pneumatic wheels by establishing collaborations with leading tire manufacturers.
Year 2004
Launch of Wheels Department's own paintshop with powder coating and cataphoresis capabilities.
Year 2005
Establishing of Wheels Department's Testing Lab to allow testing of wheels produced by the department as well as tires offered to customers.
Year 2012
Launch of completely new line for profiling large rims. Designed and built entirely by Pronar engineers it allows Pronar Wheels Department to produce high-quality wheels in sizes up to 54" in diameter and up to 36″ in width. Pronar thus joined a small group of wheel manufacturers capable of offering such sizes.
Year 2013
Construction of new warehouses and the R&D center.
Now
Pronar is a leading manufacturer of wheels for agricultural machinery. We sell our products in 48 countries on six continents.

Pronar Wheels Department offers:
Adjustable and fixed wheels in 5° W and DW profiles.
15° wheels for trailers and agricultural machinery moving at speeds of up to 65km/h.
Narrow wheels for row crops.
Dual wheels and wheel systems for row crops.
Customized wheels.
Tires from leading manufacturers.
More:
Research wheels and tires to customer.
Powder coating in RAL color palette.
The accreditation of the Wheels Department's laboratory is confirmed with certificate No. AB 942 issued by the Polish Centre for Accreditation proving compliance with the DIN EN ISO/IEC 17025:2005 requirements for the laboratory in range of tests. All the tests are conducted in accordance with international guidelines for testing disc wheels (eg. EUWA, ETRTO and TRA).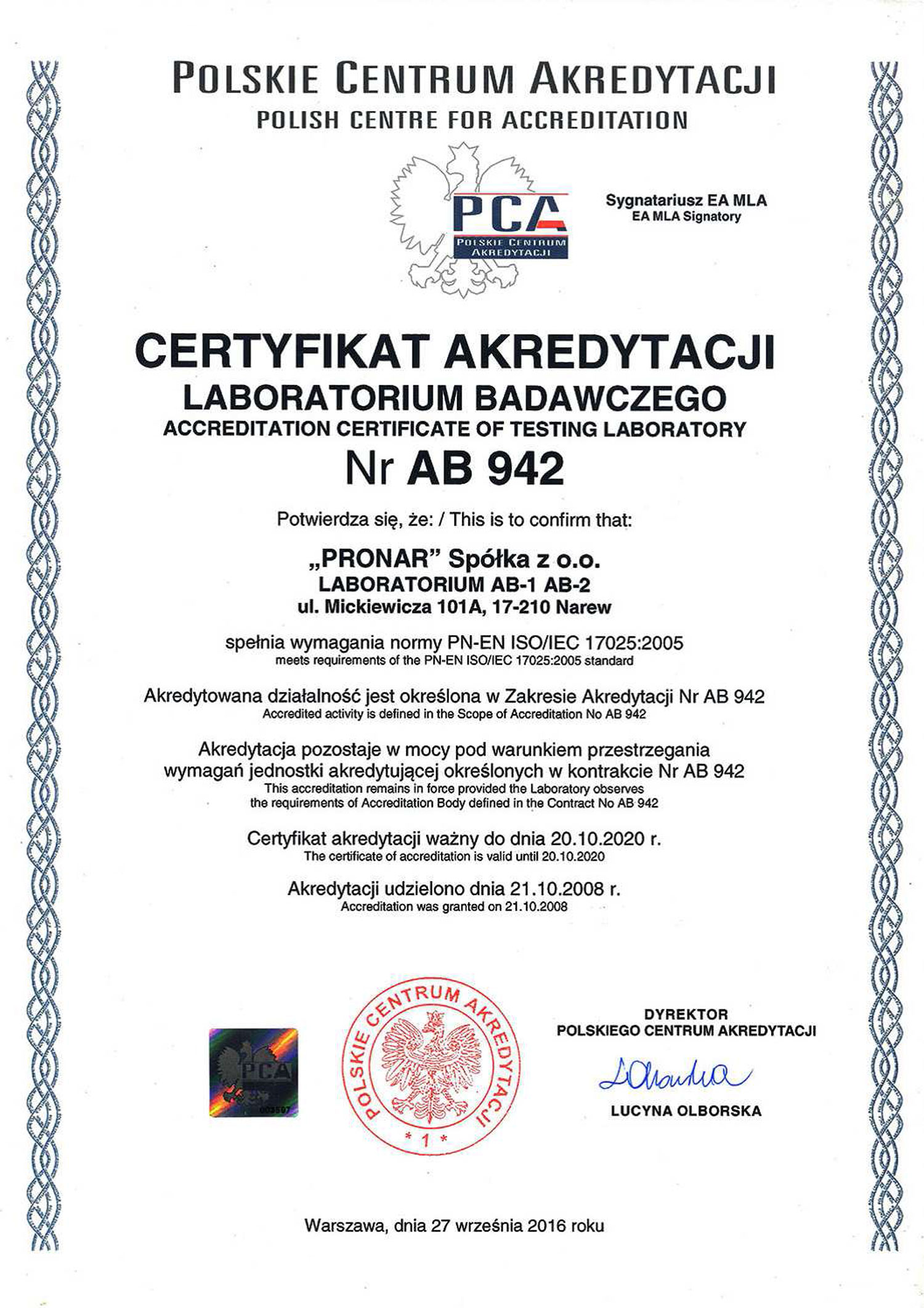 Pronar company operates under ISO 9001-2009 Quality Management System, standard accepted and recognized worldwide.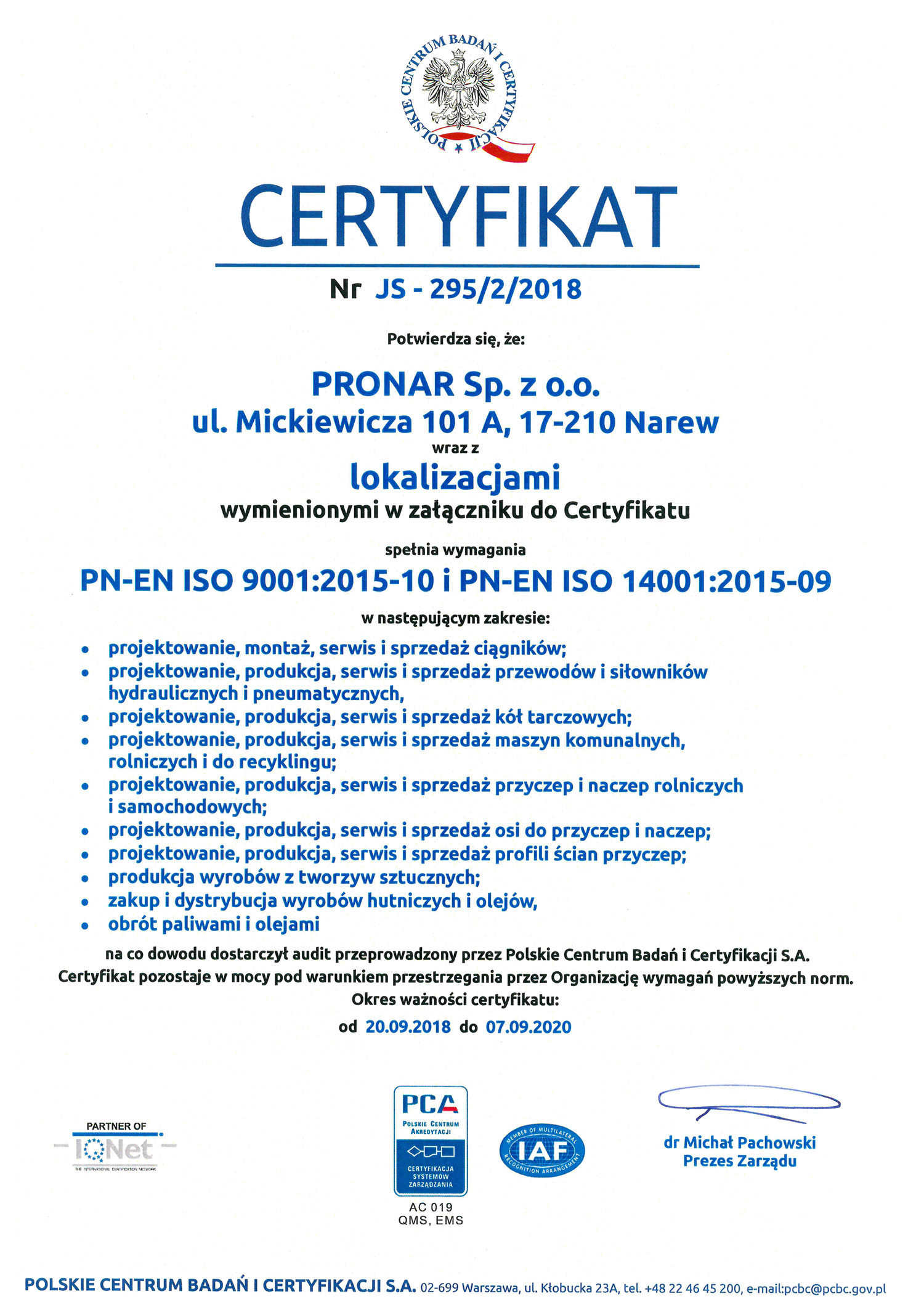 Contact Details
17-210 Narew, ul. Mickiewicza 101A
+48 85 682 72 17
+48 85 682 71 78
+48 85 873 35 22