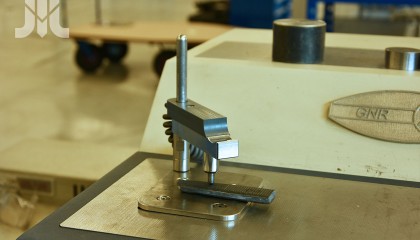 The test facility allows to identify material grades and analyze the chemical composition of metals and alloys.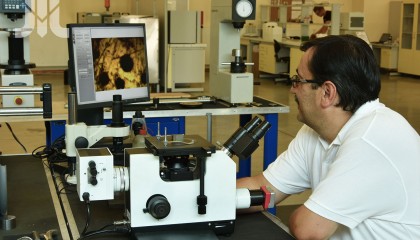 The station allows to analyze the microstructure of metals and alloys, such as grain size, porosity, inclusions, cracks and other material defects.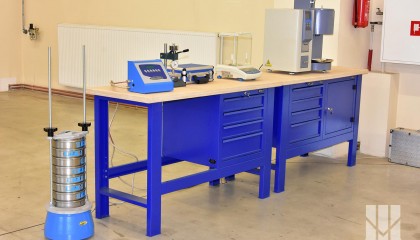 The station allows to carry out tests of plastics that make it possible to precisely determine the physical characteristics of raw materials (granulates, powders, foams, fibers) and obtain physical characteristics of products made from these.
Temperature distribution testing is performed using a professional thermal imaging camera.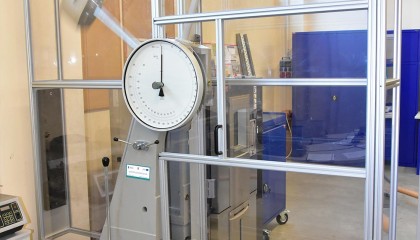 The station for conducting impact tests allows to examine materials and welds used in the rims with a reinforced flange, wheel discs and rings and in machinery components of green mass harvesting lines.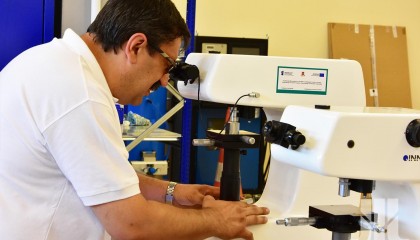 Facilities for hardness testing allow to be able to perform hardness testing (microhardness) of objects within the area of welds.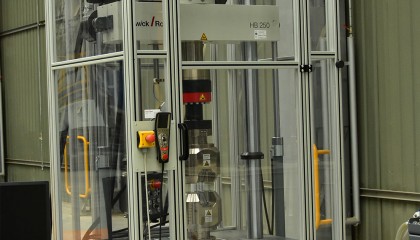 The station for strength testing allows to obtain strength characteristics of the materials used in tested objects and suitability for technological processes.