36 months warranty
36 months warranty – period for your PRONAR product

Extend your warranty period to 3 years!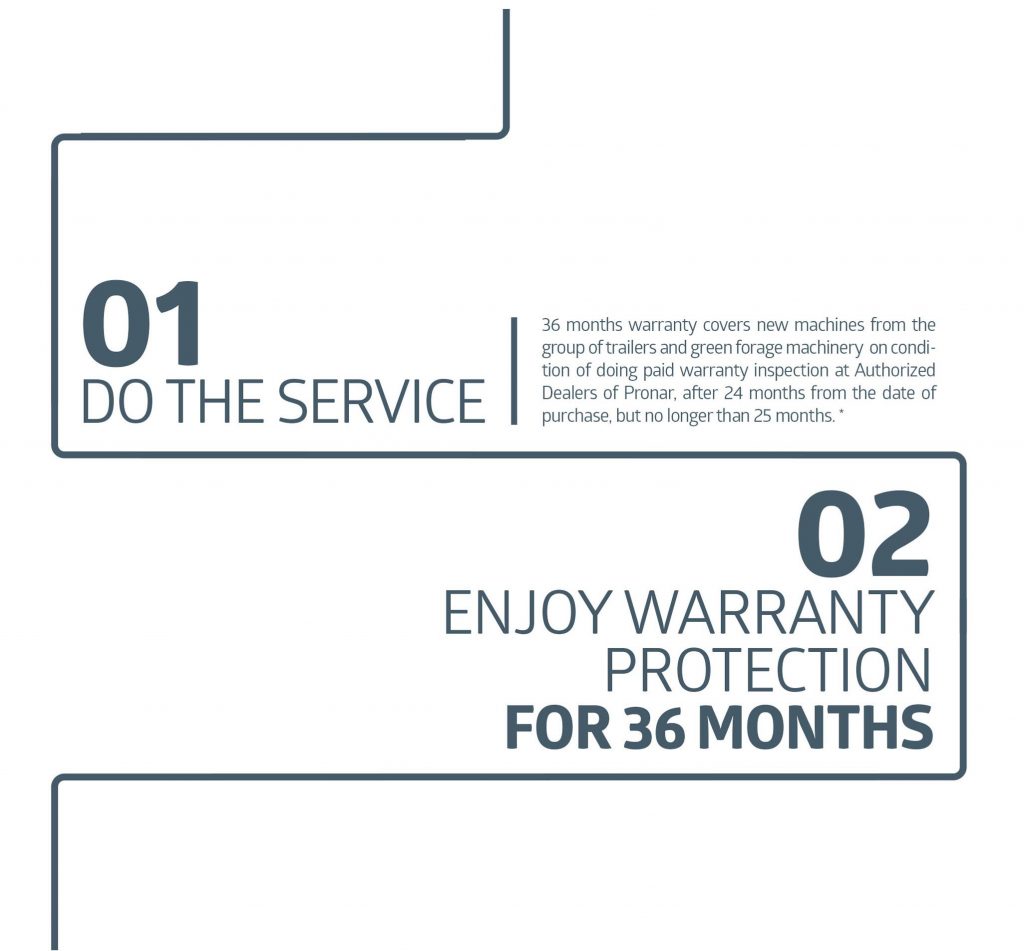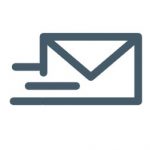 Look for the special sign on your product

36 months warranty:
• 36 months warranty covers new machines from the group of trailers and green forage machinery on condition of doing paid warranty inspection at Authorized Dealers of Pronar, after 24 months from the date of purchase, but no longer than 25 months.
• The 36 month warranty applies to machines manufactured from 2019 and purchased from 01.09.2019
The terms of a review:
• Warranty inspection must be carried out by Authorized Dealer who sold the equipment to the buyer.
• In order to perform a paid inspection, the buyer is obliged to deliver the machine to the seller's premises at his own expense.
• If the inspection is performed in buyer's premises, he will cover the costs of the inspection and travel, in accordance with the rates applicable at the particular seller.
36 months warranty does not cover:
• Lacquer coatings (non-renewable 24 months warranty)

• Green forage machiery: VMP5S, VMP 5ST, VMP10, VMP10S, DVMP12, DVMP14, DVMP16, DVMP18, Z500K
• Trailers group: T900, T902, T400, T400R, T740, T743, TB-4, N161, N162/2, N262, N262/1, NV161/1, NV161/2, NV161/3, NV161/4, NV161/5