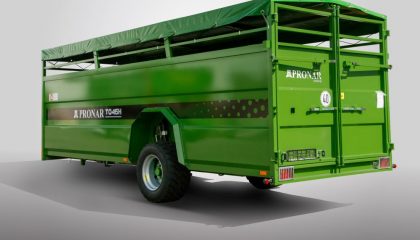 Single axle Pronar trailer T046H
is the new cattle trailer in our offer. The construction of the trailer is well prepared and allows for safe and comfortable transport of up to 8 heads of cattle (up to 700 kg) or 10 heads of cattle (up to 550 kg).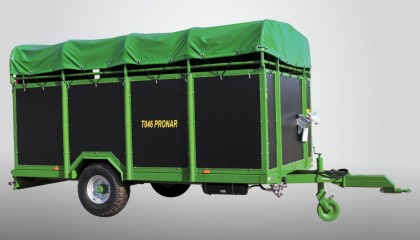 Single axle trailer Pronar T046 is the smallest one for the animal transport on offer.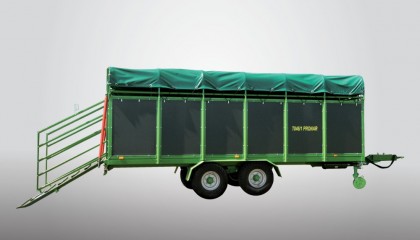 PRONAR T046/1 is a medium-sized trailer for an animal transport, that can comfortably accommodate and transport about 10 pieces of cattle.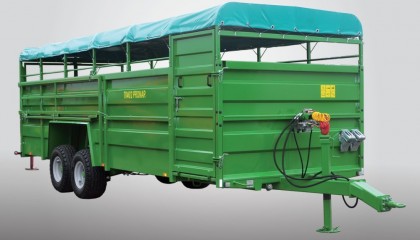 PRONAR T046/2 is equipped with a hydraulic system of drop-down-system of the body, which allows to lower the rear edge of the floor.