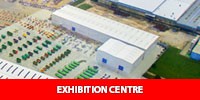 Pronar used to travel the world promoting its machines, now the world is coming to Pronar. That is the briefest summary of the first few months of Exhibition Centre operation which opened in September in Siemiatycze. Europe's largest factory exhibition of machines and their components, it has already hosted thousands of guests from Poland and abroad.
These numerous visitors have included farmers, trading partners and also representatives of utilities providers and waste disposal companies. There has also been no lack of school pupils, as well as representatives of local authorities and local government organisations. A large number of the visitors, particularly foreigners and inhabitants of distant regions of Poland, are carried in Pronar planes.
The Exhibition Centre was created as an alternative to the industry events where Pronar regularly presents its portfolio. As years went by, this generated increasing costs, and as the offer expanded, display space and exhibition time were also increasingly limited. After creating its own exhibition space, Pronar decides what, when and how it wants to present to people. Journeys to Siemiatycze are often connected with visiting particular factories. This means that visitors have a unique chance to see not only what the company produces, but also the way it does it.
"I've been using Pronar machines for several years, but it was only in Siemiatycze that I was able to have a look at how they're produced," says Mariusz Trzeciak, a farmer from Suchowola in Podlasie when asked about his impressions of his visit to Pronar. "There's no doubt such visits also have an educational value, and they help convince farmers that these machines are 100% made in Polish factories. I'm greatly impressed with how much easier the recycling machines being launched by Pronar make waste management. I'd never had a chance to take a look at this equipment before. I left Siemiatycze with purely positive impressions."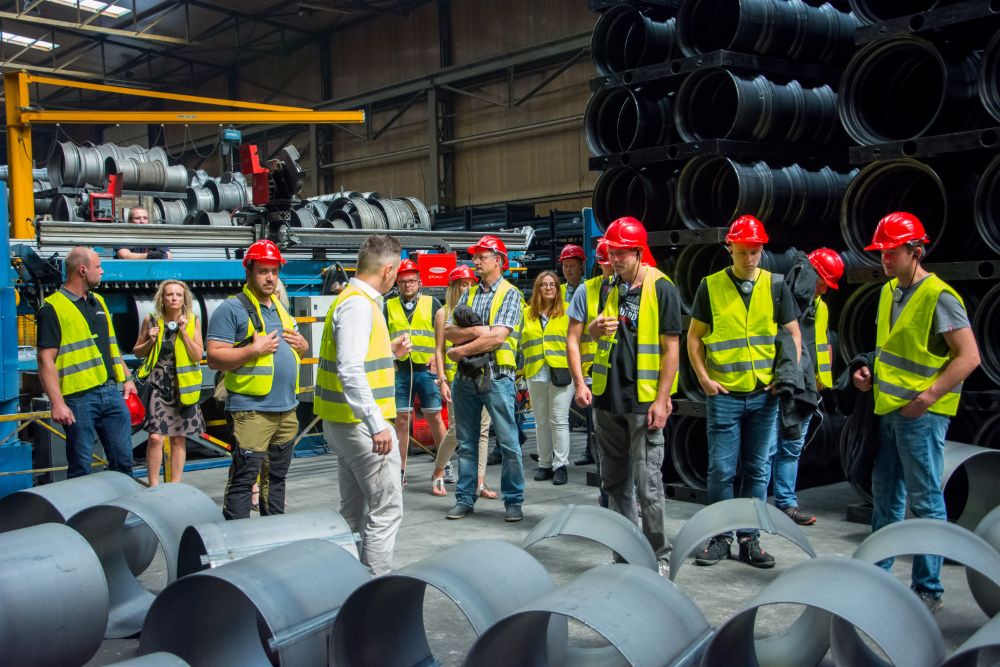 The Exhibition Centre includes an exhibition space covering ten hectares of land, and two halls. Here machine parts and systems are presented, including parts for utility, recycling and farming machines, which Pronar not only uses in its own manufacturing, but also supplies to other companies (such as wheel discs, pneumatic and hydraulic systems, axes and axle systems, sideboards and plastics. Meanwhile, all the machines sold to over 80 countries on 6 continents, which make up Pronar's wide range, are arranged on the land around the halls. This range includes utilities and pasture machines, many types of trailers (including spreaders), accessories for tractors, and also enormous recycling machines.
The machines can be inspected closely to discover how they operate, and Pronar specialists will provide answers to even the most detailed questions. Visitors can view the exhibition at their own pace.
"Frankly, I must admit that apart from the scale of the exhibition itself, we were also impressed by the hospitality. Pronar organised air transport for us, and we were greeted at the aerodrome by the Trade and Marketing Director Marcin Nowotka. The visit certainly left a long-lasting impression on us," says Jan Skrzypczak, co-owner of Agromarket Jaryszki (Wielkopolskie Province), who visited Pronar with a group of a dozen or so farmers.
Pronar's factory exhibition, unique on a European scale, is permanent. As well as having its own aerodrome and air fleet, it is made all the more accessible by Siemiatycze's location by the trans-European Via Carpatia, of which more sections are being adapted to the standards of an express road.
The first months of the Exhibition Centre's functioning confirmed that opening it was the right move. It also turned out to be a very successful undertaking in terms of PR, making Pronar stand out from other manufacturers. Centre continues to thrive, and the list of visit reservations is longer and longer.